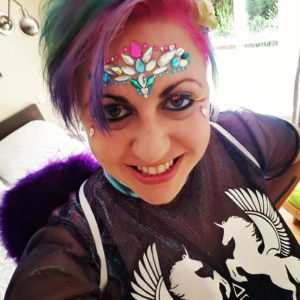 HJ Welch is a British author of contemporary American MM small town series and books in multi authored shared universes, including the international number one bestselling Homecoming Hearts. She lives just outside of London with her husband and three balls of fluff that occasionally pretend to be cats.
She began writing at an early age, later honing her craft online in the world of fanfiction on sites like Wattpad. Fifteen years and over half a million words later, she sought out original MM novels to read. By the end of 2016 she had written her first book of her own, and in 2017 she achieved her lifelong dream of becoming a full-time author.
When she's not writing she's usually dancing, singing, filming music videos, taking long walks, working on jigsaw puzzles, drinking prosecco, or talking about Eurovision.
She also writes contemporary British MM fairy tale adaptation as Helen Juliet, including bestsellers Thorn in His Side, A Right Royal Affair, and Three.
***
You can contact Helen via the following:
Facebook Group – Helen's Jewels
Facebook Page – @HJWelchAuthor
Instagram – @helenjwrites
Twitter – @helenjwrites
Book Bub – @HJWelchAuthor